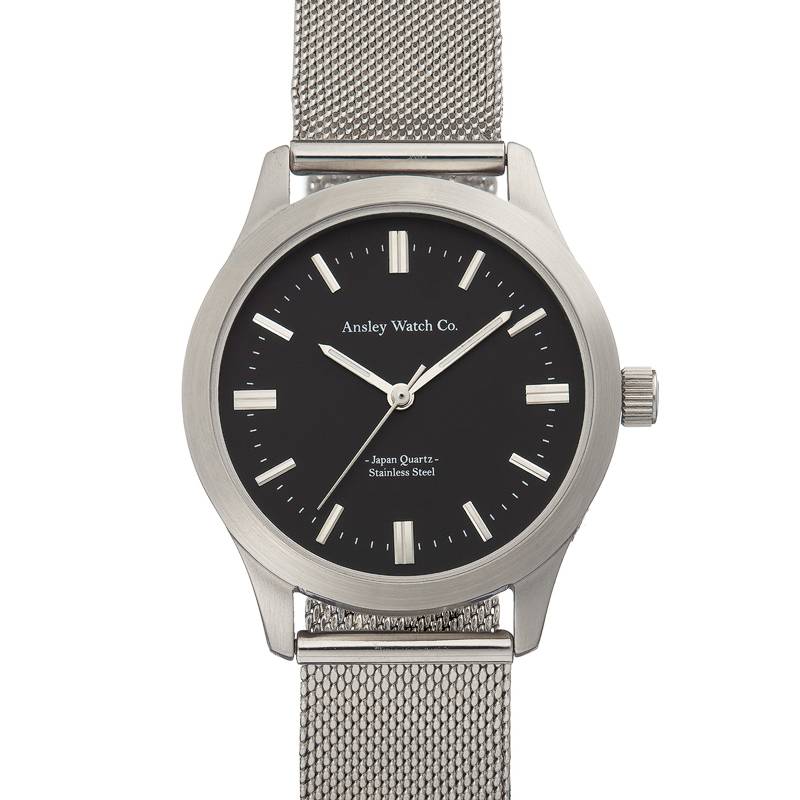 €149.00
36mm Silver Case/Black Dial/Silver hands/markings
18mm Black Canvas Strap/Silver Buckle
Sapphire Glass
Japanese Quartz
Presented in attractive gift box
Assembled in Ireland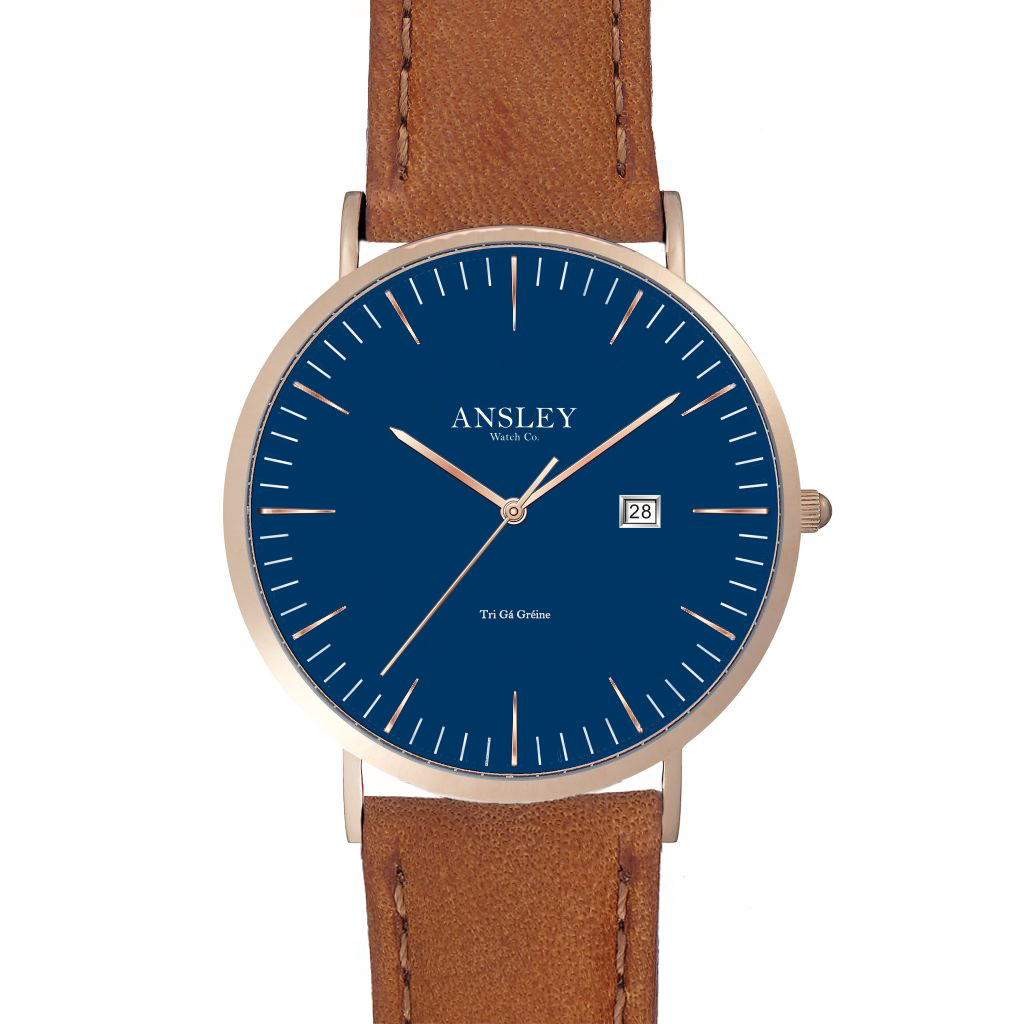 €249.00
42mm sapphire glass
Ultra thin 7.5mm case thickness
3 ATM
Citizen GM10 movement
Date function
Strap can be interchanged
Additional straps available to purchase
Symbol for equality engraved on case back
Assembled in Ireland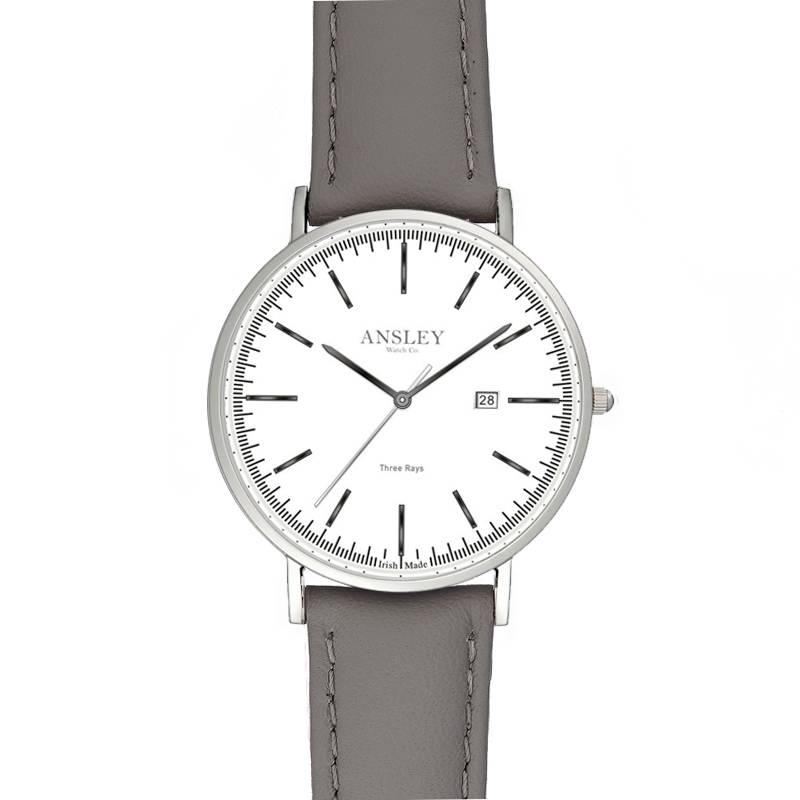 €225.00
36mm sapphire glass
Ultra thin 7.5mm case thickness
3 ATM
Citizen GM10 movement
Date function
strap can be interchanged
additional straps available to purchase
Ancient Celtic symbol for equality engraved on case back
Assembled in Ireland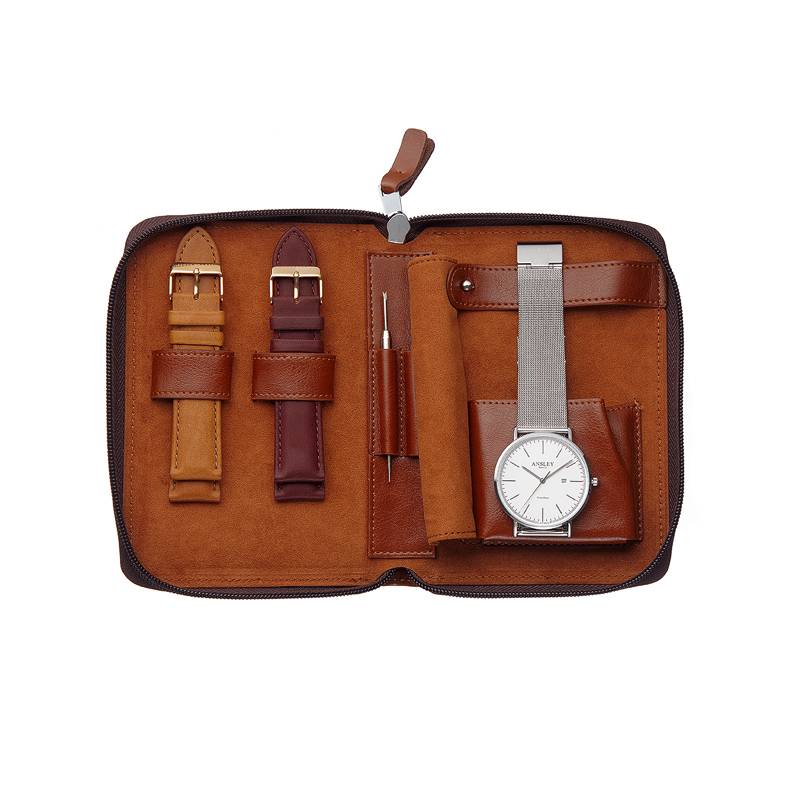 Leather Travel Wallet
All Ansley watches are sold in a leather travel wallet that can hold up to two extra watch straps. Watch straps can be purchased separately and by doing so, you can be sure to make a great gift for that special someone.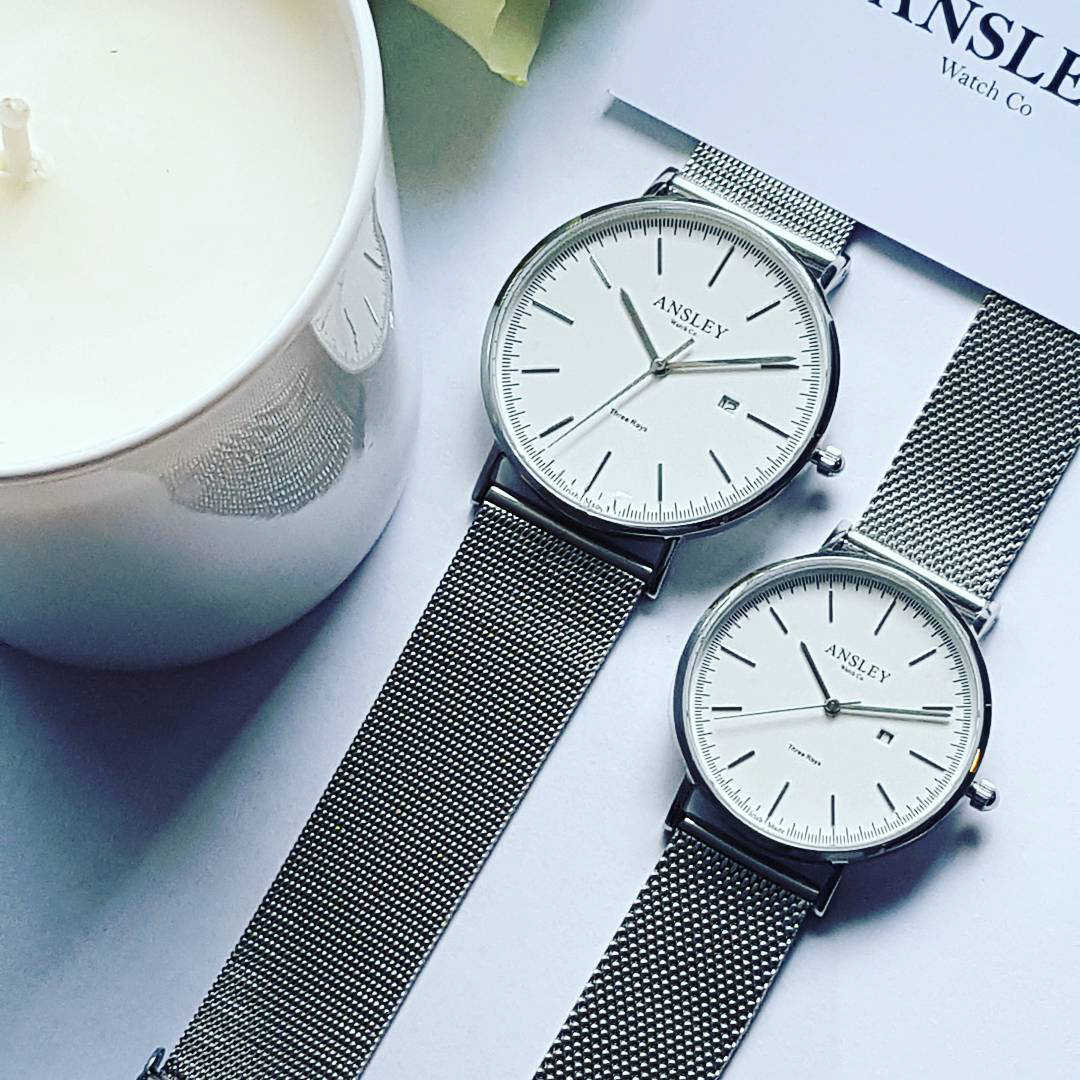 Special Occasions
Ansley is a great gift idea for that special occasion. Why buy one watch when you can buy two for that special day.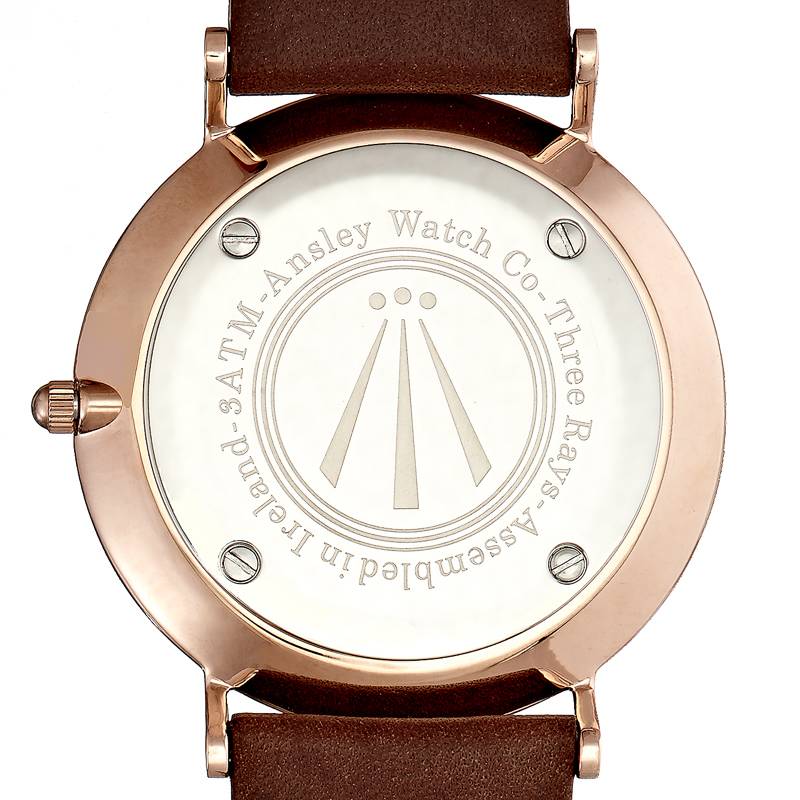 Ancient Celtic Symbol for Equality
Both our Tri Gá Gréine and our Three Rays models come with an ancient Celtic symbol for equality engraved on the caseback. 
Building upon traditional watchmaking we allowed ourselves no compromises. We put as much effort and care into choosing the best materials as we do designing the watch.
Get news, gifts and special offers first. Sign up and join Ansley Watches.